The Shifting Memories
, 2019, archival fiber print
The Unknown Space,
2018, archival fiber print,
60 x 58 cm / 110 x 106 cm
The Stairs
, 2019, archival fiber print
Fading Into The Mountains
, 2018, archival fiber print
The Uncertain Path
, 2019, archival fiber print
Drifting Into The Fog
, 2018, archival fiber print
The Hidden Island
, 2018, archival fiber print
Floating #14
, 2016, archival fiber print
Floating #16
, 2016, archival fiber print
Floating #18
, 2016, archival fiber print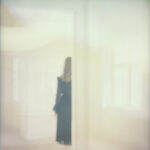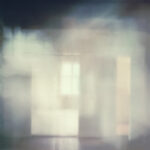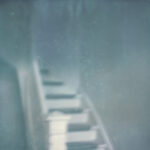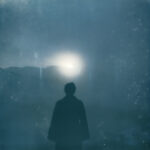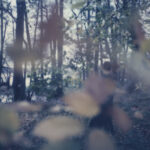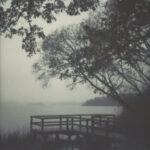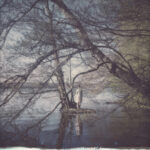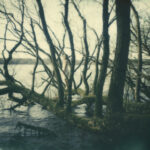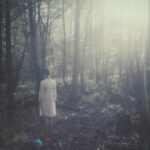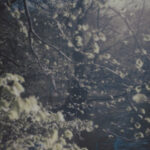 Abstract realities and disconnected memories are among the phenomena around which Astrid Kruse Jensen's photographic works revolve. Landscapes and interiors which despite their relationship with reality are not specific. In the photographic process the motifs are displaced and the specific is dissolved by double exposures, backlight and slow shutter speeds. The works exist between dream and reality – in a metaphysical universe transcending time and space.
In the series Floating, Astrid Kruse Jensen continues her work with Polaroid film, but she has now put the material more to the test than before. Through the use of double exposures, backlight and long shutter times where she creates movements of the camera, the specific space is dissolved and erased. The works appear almost painting-like and at the same time are definitively photographic. With this working method, concrete reality is challenged, so new realities arise as abstract motifs. The original subject disappears, is transformed and becomes abstract. We see this among other ways in her presentation of domestic interiors where the incoming light, double exposures and distortions of perspective create doubt in the viewer as to whether what we are looking at is real or a dream. The interiors become images of a state, more than of physical interiors.
In her work with photography Kruse Jensen has moved beyond the normal understanding of what photography is, and has experimented with its materiality in the form of photographs printed on fabric, and embroidered textual works created from what she calls impossible photographs, where embroidered words take their positions from the photographic subject. A particularly intimate motivic world arises for the viewer in these embroideries, taking place only in the world of ideas, instead of on the photographic paper.
The title of the exhibition refers to a fluid state between the real and the unreal, the controlled and the uncontrolled. So let yourself be carried away and swallowed up by Astrid Kruse Jensen's motivic world, where the indefinable is defined and the unreality of reality takes control.